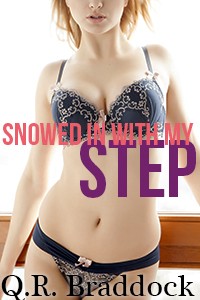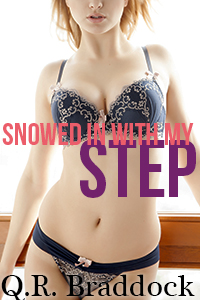 A new freebie is up today, available at no charge from Amazon, Amazon UK or your favorite Amazon storefront until January 11th!
Sandra and her stepdad Kieron get snowed in at their mountain cabin and are running low on firewood. Sleeping together to keep warm, their closeness soon leads to much naughtier things. Who better to be her first than her man of the house, and once you're in the heat of the moment, who thinks about protection anyway? ;)
Almost all of my books are free to borrow at any time if you have Kindle Unlimited! Hope you enjoy them, and please don't hesitate to leave a review!
Thank you so much!
---
Excerpt
He pulled away, his sexy eyes staring right into me, as if he needed to see that I wanted this. That this was real. I bit my lip, nervous as hell, but not backing down. He could do anything he wanted to me, and I wanted him to. I needed him to.
"Sandra… I…" His face was a mask, unreadable. His mind had to be whirring a mind a minute behind that facade. "We probably shouldn't be doing this. If anyone found out…"
"Are you going to tell anyone?" I clung to him tighter. "'Cause I sure as hell won't. And if we don't make it tonight, I don't want to freeze to death knowing I could've had you but didn't." I reached for his hand and placed it square on my breast, pinning it in place with my own. "Please, Daddy. For me? For us?"
"I'm going to Hell," he said and squeezed my breast, his thumb teasing my pebbled nipple through the flannel.